Costa Rica Real Estate 101: How to Buy a Home as an Expatriate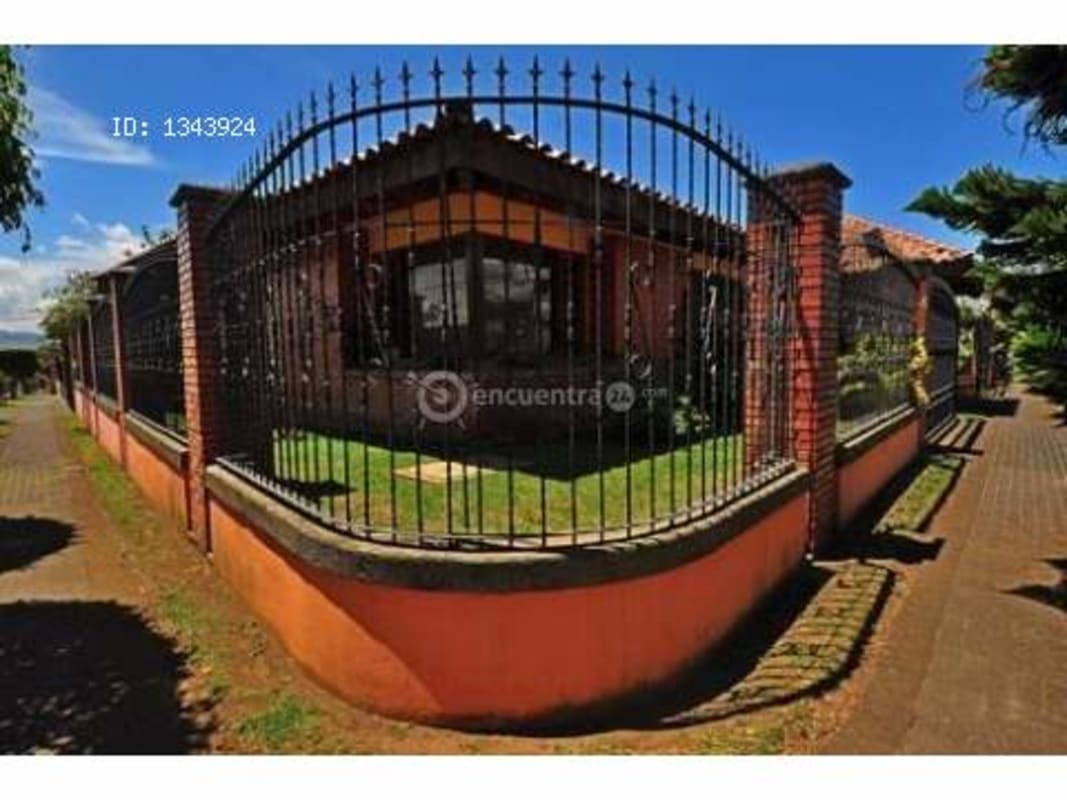 Costa Rica enjoys a well-deserved reputation as a new home for expats around the world. According to International Living's 2016 Global Retirement Index, Costa Rica is the fourth best country in the world for retirees looking for a new country to call home during their golden years. Some people never take the plunge and move to Costa Rica. They incorrectly believe buying a home would just be too much of a hassle. Fortunately, buying a home in Costa Rica isn't actually that difficult. Here are some general guidelines for expatriates trying to purchase a property.
Can You Buy a Home in Costa Rica?
There are no citizenship requirements to purchase a home in Costa Rica, and many expats in the country buy homes for retirement or real estate investments. However, there are some other formalities if you're trying to buy a home; for instance, you need a visa showing that you're in the country legally.

We recently discussed the need for a temporary visa if you plan to live in Costa Rica for more than 90 days. This is even more critical if you'll be investing in Costa Rican real estate. If you're planning on living in Costa Rica while managing the property, you'll need to take extra care to ensure your visa is in order.
Work with a Qualified Real Estate Broker
When it comes to . Some agents still go through the process to earn licenses to prove their credibility. Ask the agent for their credentials before agreeing to work together.
Make Sure the Agency Has an Office in Your Desired Location

A real estate agent in San José won't know much about the real estate market in Puerto Limón, as prices, local regulations, crime rates and other market factors all differ from city to city.

Make sure your real estate agency has a presence in the city you want to buy a property in. Many large agencies have locations throughout the country, so you shouldn't have trouble finding a qualified agent. However, it's still important to check where their offices are located, especially if you're trying to buy a home in a remote part of Costa Rica.
Request Property Listings

A good real estate agent will have a number of property listings to offer you. Screen them to see if any of their properties match what you are looking for. Remember that property listings change over time, so you may need to check back again later if you don't find anything you like. 

However, if you can't find any listings, then it may be best to look for a different agent with access to a greater number of opportunities for you.
Start Filtering Properties

Make a list of at least half a dozen properties, but don't fall in love with any one of them - deals can always fall through. Start filtering properties and only choose properties that match your budget, are located in your desired area and meet your other requirements, like mountain views.
Understand Property Regulations Before Making a Purchase
After identifying your properties and narrowing them down, it's time to consider an offer. But before you sign on any dotted lines, check that the previous owners complied with all applicable regulations first. Costa Rica tends to have fewer real estate laws than in the United States, but some people still fail to follow them. You don't want to be the person that purchased a property that failed to meet standards and find the government knocking on your door.

Despite its more relaxed approach to real estate buying, Costa Rica does have strict regulations about building houses. Study up on these restrictions, even if you aren't building your own home, because you could be fined if you purchase a property that was built by someone that violated them.

Here are some of the most important restrictions that you should be aware of:
Regulations About Ocean Front Property

The land within 50 meters of the high tide line is considered public property. You cannot build a permanent structure on this land. 

However, a small percentage of existing homes are exempt from this rule. These properties were titled before the Maritime Terrestrial Zone Law of 1973 was passed.

If you're purchasing a home within these limits, then you'll want to find out when it was constructed and titled. You may run into serious problems with the Housing and Urban Development Department (INVU) or your local government if you buy a home that violated the ZMT. You could still run into problems even if you're more than 50 meters away from the edge of the high tide. The 150 meters past the 50 meter mark is deemed the "restricted zone," and you need special paperwork to construct any property in this area.

Make sure that the current property owner is aware of this requirement and has the proper title before agreeing to purchase the home. You'll face additional limitations as a foreigner, as at least 50% of the company purchasing land in the restricted zone must be owned by a Costa Rican citizen.
Understand the Restrictions on the Title
Never purchase land without a title. In this case, the owner doesn't have the legal right to own or sell it, which can get you in big trouble if you hold the property later. For this reason, it's important to visit the National Public Registry website to verify a title.

Understand the limits of owning titled property. The Tico Times has cited numerous horror stories of people that discovered serious title restrictions shortly after purchasing property.

The title restrictions on protected land are particularly onerous. The original owner had to go to great lengths to title the property; one of the requirements was to show they lived on the property peacefully for 10 years before being allowed to file for a title. Some municipalities may frown on them transferring the title on protected land. Speak with the local building code to make sure titles on protected land can be purchased.
Acquiring a Property
Once you've chosen a property and have verified the title, make a formal offer to the owner. Here are the steps that you will need to take: 
Submit a Written Proposal to Purchase the Property

First, you'll need to create a written proposal to the property owner, specifying the offer amount and the date the first payment will be remitted.
Make an Escrow Payment

Put money into escrow before legally acquiring the property (usually done through a real estate agent or broker). They will release the initial a portion of the deposit to the property owner if the offer is accepted. Additional funds may be distributed to them after new steps are taken, such as submitting documentation and initiating a title transfer request.  You generally won't be able to recover any deposits made to the seller if you back out of the offer. Make sure that you are sure that you want to follow through on the offer before making the deposit.
Finalize the Transfer Paperwork

After you've made the deposit and agreed to purchase the property, you'll need to begin the process of transferring the title. To do so, work with a lawyer to complete the documents and submit them to the National Registry.
Pay the Transfer Taxes

There are a number of taxes you need to pay to the national and local governments. The largest is a 1.5% transfer tax, but there are other registration fees that vary by municipality. The average property owner will need to spend about 5.2% of the property value taxes. It may sound complex, but the reality is that purchasing property in Costa Rica is no more complicated than doing so in the US. Get your team in order, and trust that these professionals will walk you through the steps needed to become a Costa Rican property owner.
Have any other tips for purchasing a property in Costa Rica? Please share your experiences in the comments below!