The 10 Best Things to Do in Dominical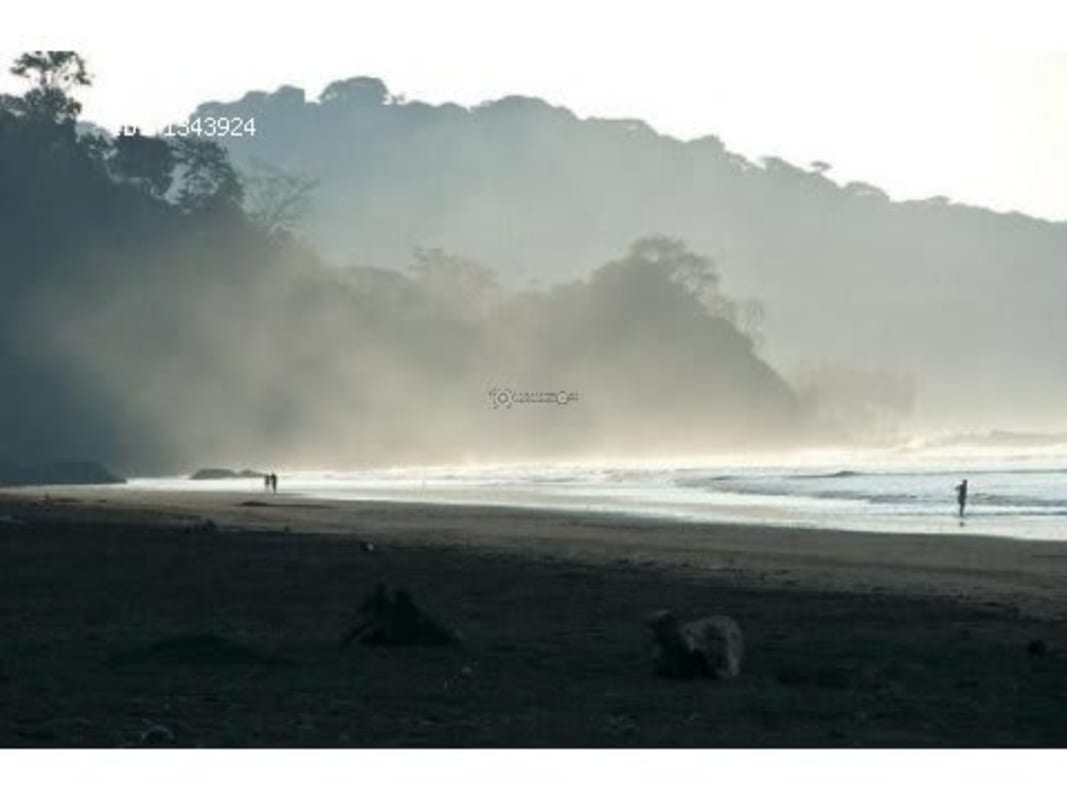 Dominical is a small Costa Rican town located about 30 miles south of Quepos. While it's a small, secluded area, it's also home to some of the best tropical beaches in the country. If you're planning a trip to Dominical, you can find plenty of exciting ways to pass your time.
Here are 10 popular activities in Dominical that you'll want to try.
1. Swimming at Playa Hermosa
Playa Hermosa is the most beautiful beach in the vicinity of Dominical. It's also one of the best places to swim. The waters at many other beaches are too turbulent to swim in, so Playa Hermosa is a great place to go if you want to bask in the ocean.
The water is warm throughout the year, so you'll have plenty of opportunities to enjoy it. However, there are a few things you should keep in mind if you go:


Some areas have a strong rip tide, so you must be aware of and avoid them.


There are occasional reports of shark and crocodile attacks, but they are few and far between. Just be on the lookout while venturing into the water.


Apply sunscreen every couple of hours, because the sun can be intense.


If you aren't sure what to do while visiting Dominical, the beaches at Playa Hermosa should be at the top of your list. Visit also our this one. It's only five minutes away from the beaches of Dominical, and right next to the neighboring rainforest, so you can easily return to your room after you're done swimming, snorkeling, or walking the sands. It offers amazing views overlooking hundreds of acres of jungle in the Rainforest Preserve. There's also a waterfall with a natural pool and nature trails nearby.
This particular rental has 3 bedrooms and 3 bathrooms, so you can accommodate multiple guests. It also has plenty of comforts, such as:


A two-room luxury tent on a large platform right next to the house


Wraparound balcony overlooking the rainforest


Air conditioning


Pool/spa


3. Explore the Nauyaca Waterfalls
There are plenty of other waterfalls in Costa Rica, but the Nauyaca Waterfalls . It's a great way to enjoy riding the waves and keep in shape.
There are plenty of lifeguards and training coaches available. You'll also be equipped with sturdy life jackets, a reliable board, and other accessories you need. You can also check out our ad section to see if . It's located about four miles from Dominical on the road to San Isidro.
This exhibit has a wide range of scaly creatures, including sea turtles, American crocodiles, and various rainforest frogs. The guides provide a lot of seminars and exhibits to educate attendees. You'll learn how to distinguish venomous from innocuous snakes, and find out how they live in the wild.
Admission is $12 for adults and $6 for children. The exhibit is open from 9 a.m. to 4:30 p.m.
6. Go On a Tour at Boruca Indigenous Reserve
The Boruca tribe is a group of indigenous people who live near Dominical. They are the descendants of a tribe of warriors that successfully thwarted European armies that managed to conquer the rest of Costa Rica. According to legend, the Boruca who live on a 50-square-mile plot of land that's designated specifically for their tribe. While the land belongs to the tribe, there is a reserve . It's also a great way to enjoy the beautiful days in Dominical.
There are a number of popular places you can go horseback riding. It's common to ride near Nauyaca Waterfalls and along the beaches.
Before you ride, make sure you have the right gear and rent a sturdy horse. It's also important to take lessons beforehand, because horses can be difficult to control near these areas. Look for local stables that can provide horses and the equipment you need.
8. Walk the Sands of Dominicalito Beach
TripAdvisor lists visiting Dominicalito Beach as . While there are plenty of exhibits where you can see smaller whales, it's more exciting to watch them in the open sea. Many of them congregate in the waters near Costa Ballena throughout the year.
You can take a charter out to watch whales in their natural habitat. There are frequent tours in the Marino Ballena National Park. Here's what one guest